Baton Rouge DUI Lawyer
If you've been wrongfully accused of a DWI, the professionals at The Law Offices of Ossie Brown are here to help. Each state has their own penalties and laws when it comes to DWIs. Whether this is your first or fourth offense, you know you have a fighting chance. With an experienced DUI/DWI attorney, like those at the Law Offices of Ossie Brown.
DUI vs DWI
There's been some confusion about DUI vs DWI. In fact, DUI and DWI charge are actually the same crime and there is no difference between the two. If a police officer tells you that you are driving under the influence (DUI) but someone else says you're driving while intoxicated (DWI), they're both talking about the same allegation. Also, driving under the influence isn't exclusively alcohol-related. You may also be charged for operating a vehicle under the influence of drugs as well. Don't get lost in the confusion. Contact the Law Offices of Ossie Brown, a high-quality DWI lawyer in Baton Rouge.
Drunk Driving Laws in Louisiana
Louisiana may be known for being a "party state," but that doesn't mean law enforcement is lenient on DWI laws or enforcement. The penalties in Louisiana actually become harsher with each offense.
The first offense is considered a misdemeanor. Even for the first offense, you should consult a DWI attorney. Upon conviction, you could face the following:
Probation up to two years.
10 days to 6 months jail time
A fine of $300 to $1,000
48 hours in jail or 32 hours of community service
Participation in a court-approved substance abuse program and a court-approved driver improvement program.
The second offense is also a misdemeanor, but the penalties increase substantially.
A fine ranging from $750 to $1,000
30 days to 6 months jail time
240 hours of community service
Up to 6 months probation and 48 hours spent in jail
Participation in a court-approved substance abuse program and a court-approved driver improvement program.
Some judges order you to have an ignition interlock device, in order to continue your driving privileges . This device measures your breath to see how much alcohol may be in your system before you are allowed to drive your car.
While first and second offense DWIs are both considered misdemeanors, a third offense is a felony. Because of this, the penalties are much more severe than the first two offenses.
You could face a fine of $2,000
One to five years imprisonment
240 hours of community service
Up to 5 years of probation. One year must be spent in jail, along with community service and re-education programs
Substance abuse evaluation and substance abuse treatment
The prosecutor may seize the offender's vehicle
Some judges order you to have an ignition interlock device
Probation for the full length of any suspended sentence plus home incarceration for a minimum of 6 months.
For fourth offense DWIs and any additional offense, the penalties remain severe and are deemed felonies. And, those offenses carry the most serious punishments. They include:
Fine up to $5,000
Minimum jail time of 10 years and a maximum of 30 years. Two of these years are without the benefit of suspension
Probation up to 5 years
320 hours of community service
Home incarceration for at least one year
Seizure of the vehicle
Requirement to undergo a substance abuse evaluation
An order to comply with substance abuse treatment for four weeks inpatient and 12 months outpatient.
In Louisiana, there is a legal alcohol limit that changes depending on whether the driver is an adult, under the age of 21, or a commercial driver. For adult drivers, the maximum legal Blood Alcohol Concentration (BAC) limit is 0.08%, 0.02 % for those under 21, and 0.04% for commercial drivers. Additionally, drivers that commit the offense of DWI with a blood-alcohol content of 0.15, a BAC of 0.20, or has a minor 12 years or under in the vehicle are subject to enhanced penalties.
If you have been arrested for a DWI, you have thirty days from the date of arrest to request an administrative hearing regarding the status/suspension of your driver's license. Additional factors determine the suspension period and/or reinstatement requirements. Discover more with our experienced lawyers and get a DWI attorney today.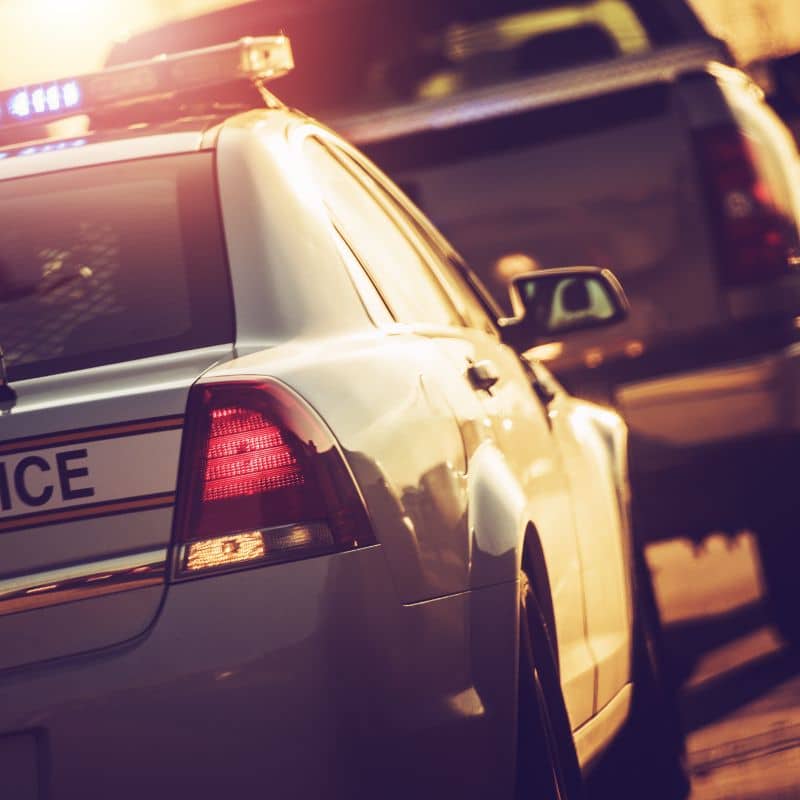 Have a DUI/DWI? You've Found the Right DWI Attorney in Baton Rouge
Have you been accused of driving under the influence? Get the help you need from our experienced and skilled professionals. Because we are professionals in our craft, we can help you understand the costs of administrative law court, criminal court, and costs all the way through trial. We can discuss additional penalties that you may be at risk for as well. Put your case in trusted hands. Find the best DUI/DWI attorney to defend your case at The Law Offices of Ossie Brown!
Let us review your case at no cost to you. We want to take the time to get to know you and understand your legal goals and objectives.
"I would highly recommend The Law Offices of Ossie Brown. The initial consultation proved to me that this truly is my law firm for a lifetime. My experience was nothing short of first-class, with everything from prompt service to attentive responses. When you endure suffering, the last thing you want is a lawyer who doesn't work in your best interest. If you are looking for fair, professional, diligent representation, call The Law Offices of Ossie Brown."
"The service that I was provided at Dana Brown's office was second to none. Every phone call was returned and every question was answered. When you talk to Dana, he makes you feel at ease, and that's what I needed when I was misdiagnosed and wound up having a torn rotator from being rear ended."
"Thanks Kris and law staff at the Law Office of Ossie Brown for representing me in my accident! It's good to know you have a great team of legal professionals behind every step of the way! Thanks for all the hard work and behind the scenes work that went into putting together a successful case! I would highly recommend Kris and his staff for any legal issues you may encounter. I and my family will not hesitate to use him again in the future should the need arise."
"From the moment my wife and I walked through the door, it was obvious we made the right decision in choosing an attorney. Not one time during the process did we ever feel like we were being treated like a number. The way your team handled our case will definitely have us recommending The Law Offices of Ossie Brown to anyone in need of an attorney. As far as the results of our case, we can't thank you enough! Thank you for keeping us informed every step of the way, and please thank your staff for their kindness and hospitality."
"I am very glad I chose to go with The Law Offices of Ossie Brown. They made the process seamless and made sure I understood every detail. They took the stress off my shoulders and took it upon themselves. They truly cared about the well-being of myself and my family."
"Phenomenal service! I called and asked for help with paperwork from a divorce in 2017 and Patti went above and beyond the call of duty to help the clients get what they needed!"
"Kris has handled two cases for me and has always been professional and goes above and beyond for his clients. The office staff is always professional and keeps you updated on what is going on with your case. Highly recommend this office and Kris if you are looking for an attorney."
"Working with Danna Brown and Patti Suire is always an amazing experience! I reach out to due to a car accident and needed legal representation. Dana was very straight forward, the communication was perfect and I felt like a friend and not just another client. I'm referring Danna to all of my family and friends because I know he efficient and he's intentional. Our business partner for life! I would totally recommend him to anyone needing representation!"
Your Law Firm for a Lifetime.
The attorneys at The Law Offices of Ossie Brown are skilled in several practice areas and ready to discuss your case. Contact us today to schedule your free consultation.